A NEW ERA IN ULTRASOUND TEACHING AND TRAINING​
e Sono makes it simple for ultrasound educators like you to dynamically create content, exercises, and tests. This solution is designed to accommodate an unlimited number of users and includes both content packages and a smart curriculum creator.
e Sono revolutionary ultrasound simulator allows medical students and clinicians of all levels to practice real-life ultrasound scenarios anywhere, anytime on any internet-connected device.
WEB-BASED
Accessible and Affordable
REALISTIC ULTRASOUND EXPERIENCE

NO HARDWARE REQUIRED
Works on PC, MAC, and Tablet
REMOTE LEARNING
Teach and practice ultrasound from anywhere
REAL ULTRASOUND SCANS
Pathology and Normal Anatomy Scans
CREATE YOUR OWN COURSES AND EXAMS
Smart and Fast Content Creation
CLASS MANAGEMENT
Automatic grading and reporting
FOR EDUCATORS
Easily create content that meets your needs
A growing library of more than 300 exercises
Includes pathology ultrasound scans
Performance evaluation and automatic grading
Student management
Supports a large number of students
FOR LEARNERS
Real-life ultrasound scenarios
Real ultrasound machine features
Immediate feedback on each exercise
Learn anywhere, anytime on any internet-connected device
Easy to use and enjoyable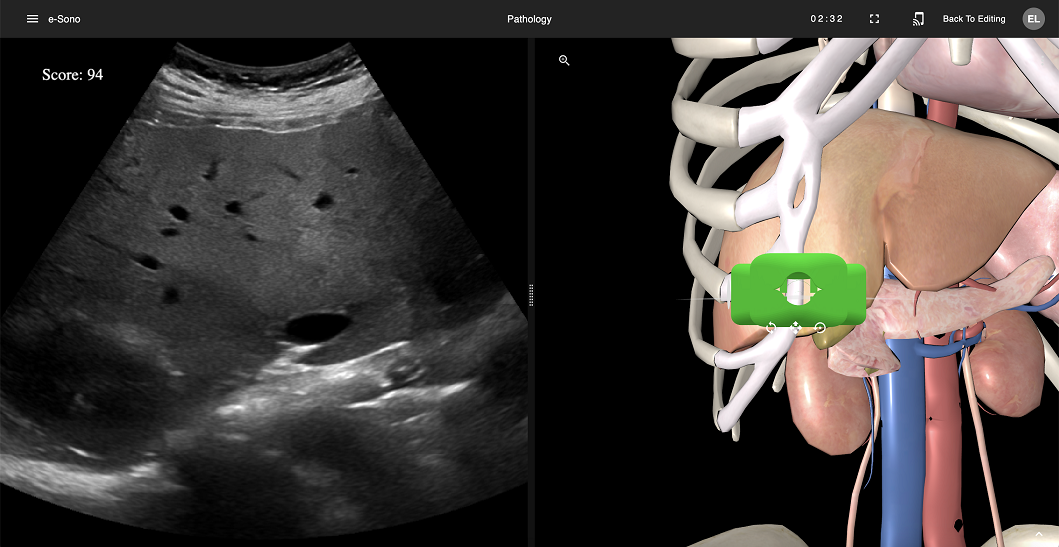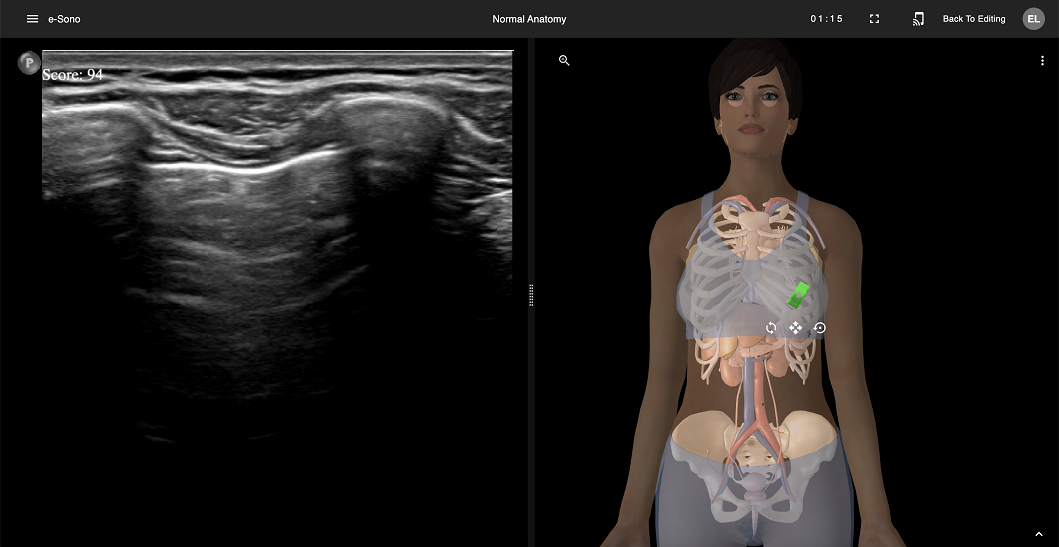 TRY NOW
Scan the QR code with your phone to try the mobile lite version